Australia stubs out tobacco packaging.
Australia's cigarette 'plain packaging' law banning brand labels on cigarette packaging had been passed
by the Australian Senate, their last key hurdle before coming into effect. Australia is the first country
to introduce this kind of laws. "It will give our country the best chance of having the lowest smoking
rates and, of course, that will mean many lives are saved and many families that don't go through the grief
and pain of seeing someone die because of a tobacco-related illness," Ms Roxon said.
BBC News November 10, 2011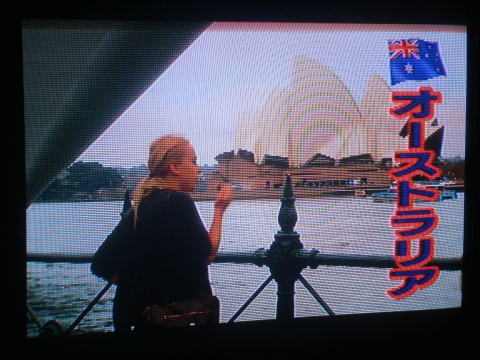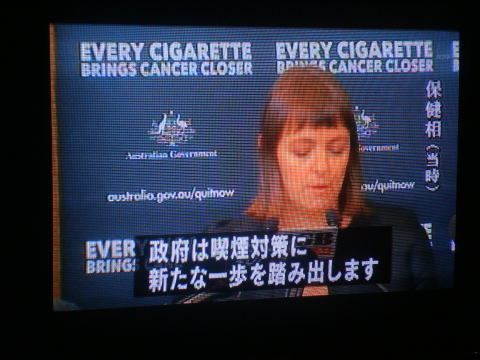 Australia is the first country to prohibit brand colours and logos from cigarette packaging.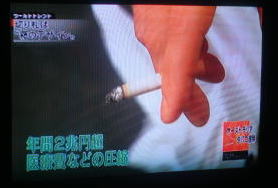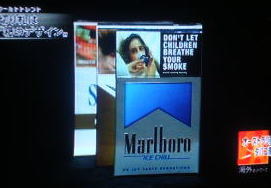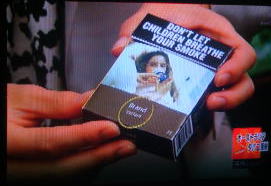 Australia intends to reduce the cost of medical of two trillion yen per annum.
The Government says the new packaging laws will reduce the number of smokers.
Tobacco package at present and after December 2012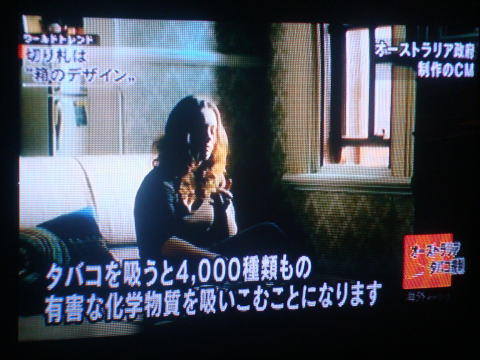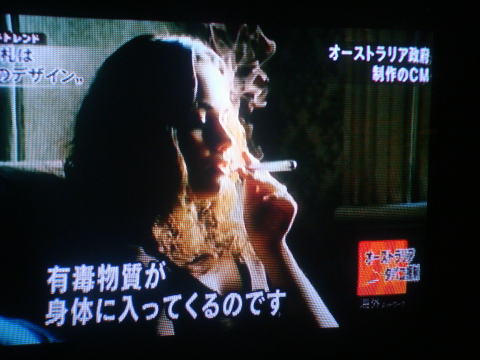 If you smoke, it means that you breaths in and captures 4,000 kinds of toxic substances into your body.
TV commercial sponsored by Australian Government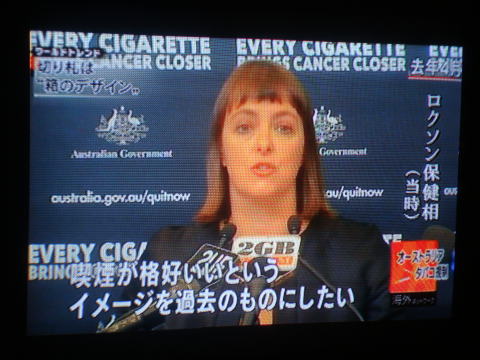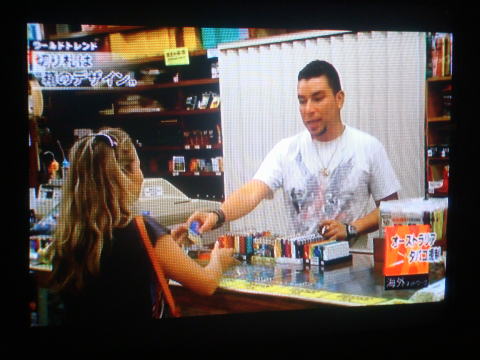 (L) The former minister of Health and Aging, Ms Roxon said we want the concept of 'smoking is stylish' to be of the past.
(R) A tobacco package should not be attractive to the young people, and the health warning on smoking should be distinct.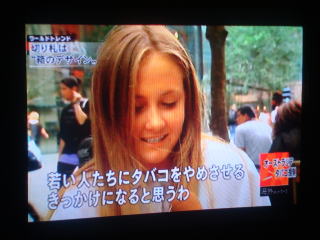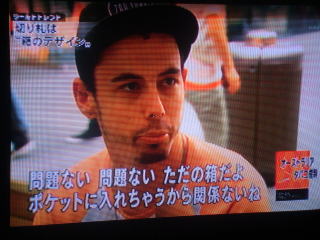 This young lady said 'it provides a chance to stop smoking.' The other man said 'no problem at all. It's a just mere box.'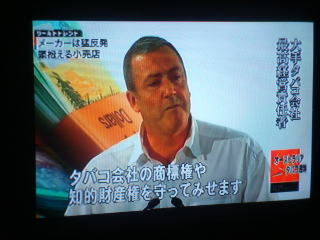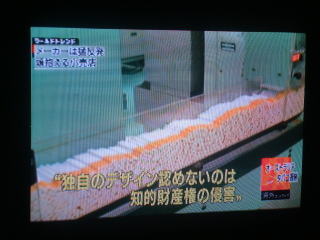 A tobacco manufacturer battles Australia on cigarette packaging.
CEO of the major cigarette company said that the government's plans would infringe international trademark and intellectual property laws.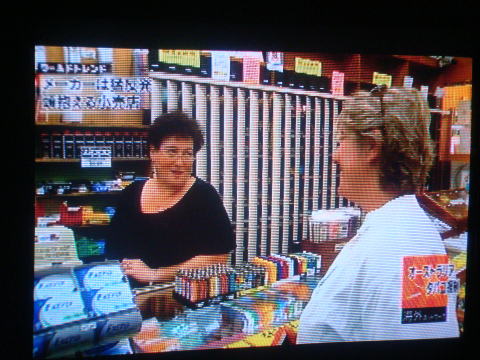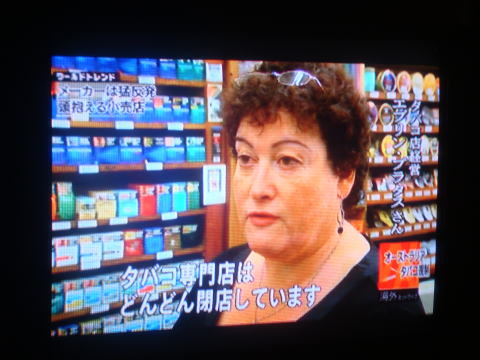 A tobacco retailer one after another closes a shop because of restriction of display of tobacco.
It is a matter of time before a collapse.
Plain cigarette packaging
It is also known as a generic, homogenous package, refers to the style that requires the removal
of all branding (colours, imagery, corporate logos and trademarks), permitting manufacturers
to print only the brand name in a mandated size, font and place on the pack, in addition to the health
warnings and any other legally mandated information such as toxic constituents and tax-paid stamps.
////////////////////////////////////////////////////////////////////////////////////////////////////////////////////////////////////////////////////////////////////////////////////////
Australia's high court upheld the plain packaging act.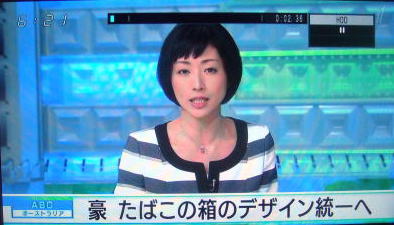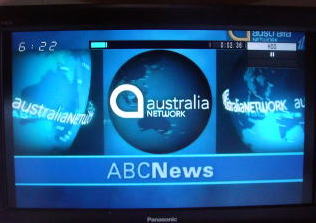 NHK, Japan put on the air Australia's ABC-News of that ' Australia's high court upheld the plain packaging act' .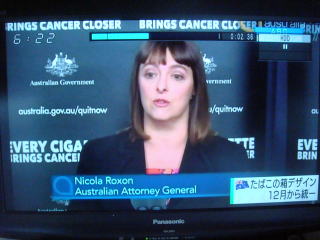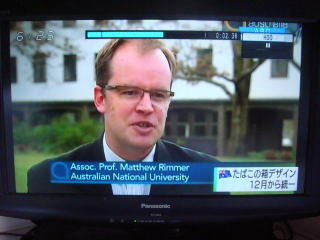 Attorney General Nicola Roxon said, "Big tobacco will be thunderstruck by the ruling, said Matthew Rimmer,
an intellectual property and trademark law expert at Australia National University, because it potentially dents the appeal
of some best-established cigarette brands.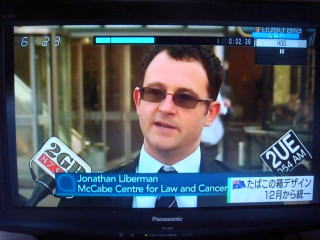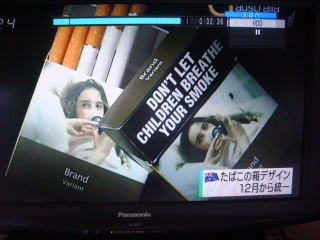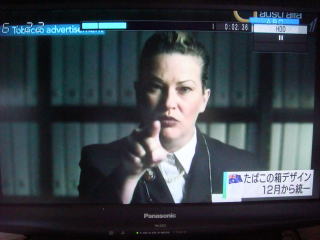 Jonathan Liberman, director of the McCabe Center for Law and Cancer, said the ruling was likely to give a boost
to other countries looking for taking similar steps.
Tobacco companies, including Imperial Tobacco, Philip Morris Limited and British-American Tobacco, had challenged the act
as unconstitutional, saying the government was unfairly taking its intellectual property.
British-American Tobacco said only organized-crime gangs will gain from an illegal market.
Australia's high court upheld the plain-packaging act, which says that tobacco products must be
in plain packaging without logos and bear graphic health warnings as of December 2012.
The government immediately hailed the ruling, calling it a "watershed moment for tobacco control
around the world. Australia is the first nation in the world to require 'plain packaging' for tobacco.
Only the brand and variant name will differ against a drab, dark-color background.
Source: CNN, August 15, 2012
Tobacco plain packaging will be enforced in Australia after cigarette manufacturers
lost a high court challenge
.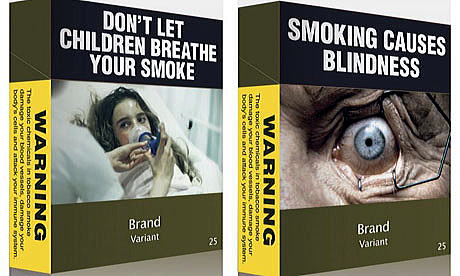 Photograph source: Reuters

Australia's highest court has endorsed cigarette plain-packaging laws that will force tobacco companies
to remove branding from their products. Tobacco companies, British-American Tobacco, Britain's
Imperial Tobacco, Philip Morris and Japan Tobacco, challenged the laws in Australia's high court,
claiming the rules were unconstitutional, because they effectively extinguished the companies' intellectual
property rights.
Source:Guardian. UK, August 15, 2012

The Effect of Prohibition of Tobacco Advertisement, Smoke-free Dining,
Graphic Warning on Packs and Excise Rise on the Smoking Prevalence Rates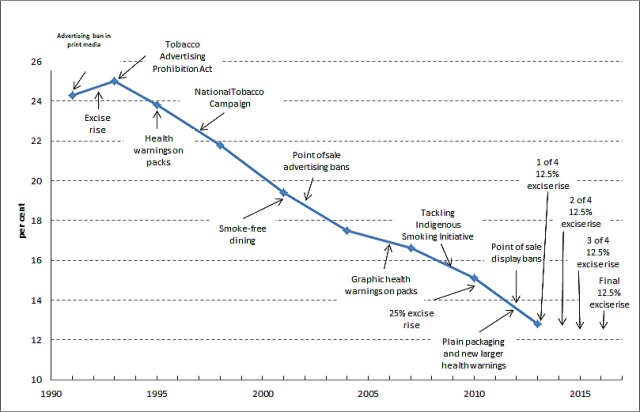 Source: The Department of Health, Australian Government, June 29, 2016


Australia 2007-2012


Smoke-free Australia

Airport of Australia

Northern Territory

Kangaroo Island

Adelaide

Noosa Heads


Brisbane casino

Brisbane railways

Tobacco law in Queensland

Western Australia

Tasmania

Tobacco sale


Plain packaging of tobacco
Australia 2014


Arrival to Australia

Canberra

Railways in NSW

Sydney

East coast of New South Wales


Gold Coast

Smoking ban in hotels of Canberra and Sydney

Smoking ban in hotels of the sea-resort


Smoking ban in hotels of Gold Coast

Tobacco control in Australia 2014

Departure from Australia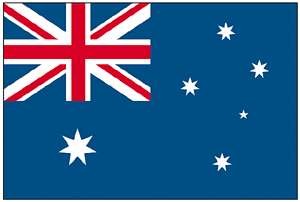 Smoking Restriction in Australia in 2014 ( Actual Survey)




$B%*!<%9%H%i%j%"5J1l5,@)(B
$B6X1l@J%M%C%H


This web site is link-free.
The article was written by Dr. J. Miyamoto, in December 2014.
Information was added in July 2016.