Pictorial health warning in cigarette sold in Brazil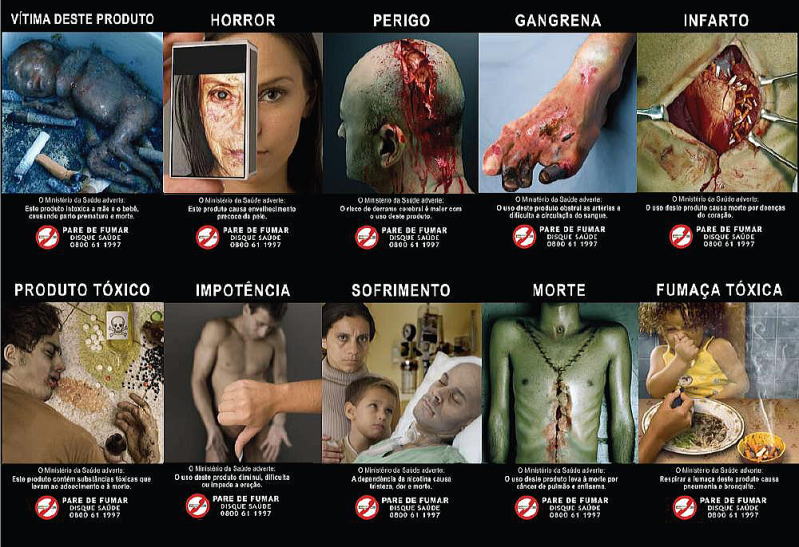 Brazil's third and current batch of graphic images, mandatory on all cigarette packs.


Brazil was the second country in the world to adopt mandatory warning images in cigarette packages.
Warnings and graphic images illustrating the risks of smoking occupy 100% of the back of cigarette boxes
since 2001. In 2008, the government elected a third batch of images, aimed at younger smokers.




Tobacco Packaging warning Messages/Canada



smokefree.jpn.com
受動喫煙防止条例  屋内全面禁煙  鉄道車内完全禁煙

レンタカー レストラン バー 飲食店 ホテル 空港 公共空間 喫煙規制
Restaurant hotel railway rent-a-car travel airport tobacco smoking ban
COPYRIGHT(C)2006-2018 JUNHAKU MIYAMOTO,M.D.

ALL RIGHTS RESERVED.