A smoke-free women's condominium, Shinjukuku, Tokyo

This room (201) has been reserved and not available anymore.

The unit 102 will be available at the end of November 2018.
For details, see the following.


Available Unit, Smoke-free woman-only condominium
$B!z(BThis Web site is link-free.
COPYRIGHT(C)2018. The owner of this building. ALL RIGHTS RESERVED.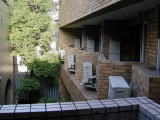 Home



Rental$B!!(Bapartment$B!!(Bcondominium $B!!(Bwoman-only $B!!(Bsmoke-free$B!!(Bno-smoking$B!!(Bsmoking restriction $B!!(BShinjukuku Tokyo Wakamatsu-Kawada subway station