London Heathrow Airport and Hotels



$B!!(B

$B!!!!(B
London Heathrow Airport 2016


(L) JAL aircraft from Tokyo had to wait by turning three times in air to have a landing clearance in the congested Heathrow Airport.
(R) The aircraft is passing through the central section of London City
$B!!(B
(L) JAL aircraft from Tokyo arrived to the Haethrow Terminal 3
(R) A route map of Heathrow Express: Free transfer between Terminal 2,3 4 and 5

(L) Heathrow International Airport is guarded by officers armed with a gun.
(R) Hotel Hoppa bus connects Terminal 2,3,4 and 5, with a fee of $B!r(B4.5 or $B!r(B5.0.

(L) A covered walkway between Terminal 4 and Hilton Hotel
(M) A designated smoking place outside
(R) The main entrance of Hilton Airport Hotel

(L) The room number display with an aircraft mark at Hilton Airport Hotel
(R) A dinning room in which a breakfast is served.

Hilton London Heathrow Airport
Total guest rooms are 398. All guest rooms are smokefree.
Smoking place is outside of the building.
A walking access to the Terminal 4 ( about 500m in distance )
New subway train runs between Termainal 4 and 5, with a change a train at the station of Terminal 2 & 3.
Airport shuttle ( Hoppa ) bus price is $B!r(B5 when buy from a driver.
When buy a ticket at an automatic bending machine, it is $B!r(B4.5 .



Sofitel London Heathrow
Total guest rooms are 605. All guest rooms are smokefree.
Smoking place is outside of the building.
The hotel is conveniently located at next door to the Termanal 5.



---


Heathrow Express Train

Heathrow Terminal 4 and Heathrow Terminal 5 underground stations are in the basements of the terminal buildings.
Trains offer the quickest link between Heathrow and central London. With a journey time of 15 minutes between
the airport and London Paddington, and departures every 15 minutes, Heathrow Express offers the fastest journey time.


Express train to the central London

The Terminal 5 underground station

(L) The wall in the tobacco sales section is concealed not to see from fright passengers.
(R) A shoe polishing professional is remains in nowadays in the Heathrow Airport.

Terminal 5 of Heathrow International Airport and BA aircraft

$B!!(BA view from an aircraft of British Airline from London to Bergen.
$B!!(BHeathrow International Airport 2006
$B!!(BHeathrow International Airport 2013
$B!!(BTour of Norway 2016


$B%m%s%I%s9q:]6u9A$*$h$S%[%F%k(B 2016
$B6X1l@J%M%C%H $B!z(BThis Web site is link-free.
The photographs were taken in June, an article was written in July 2016,
by Junhaku Miyamoto, M.D., PhD.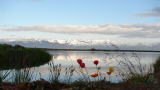 Travel sketches in the world




Special Note:
$B!!(BRussia unduly occupies our Northern Territories of Japan.
$B!!(BSmoke-free hotels in Japan
$B!!(B Domestic travel in Japan
$B!!(BSmoke-free should be the minimum standard for the host city in the Olympic.
$B!!(BWHO: Smoking should be banned in all public spaces.
$B!!(BWorld population: seven billion v.s. Declining birth rate in Japan
$B!!(BNobody in the earth can destroy the natural beauty of the land.
$B!!(BStop merging war criminals and war victims at Yasukuni Shrine.
$B!!(BTax saving's rental housing is mushrooming.


COPYRIGHT(C)2006-2020 JUNHAKU MIYAMOTO, PhD. ALL RIGHTS RESERVED.

Smoke-free rental condominium in Tokyo (PR)
Junhaku Miyamoto: profile



Smoke-free Hotel and Travel
$B
rNc!!(B $B20FbA4LL6X1l!!(B $B20Fb5J1l@_HwE15n!!E4F;

$B%l%s%?%+!<!!%l%9%H%i%s!!%P!<!!0{?)E9!!%[%F%k!!6u9A!!5J1l5,@)(B

Restaurant hotel railway rent-a-car travel airport condominium tobacco smoking ban
$B!!!!(B

Twitter@worldviewtokyo$B!!(B

Twitter: $B!w(Bsmokefreejpn