$B!|(BWashington, DC to Detroit, via Chicago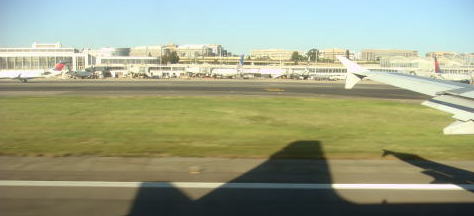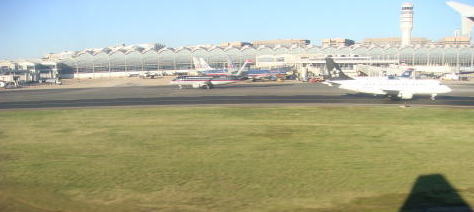 Departing the Ronald Reagan National Airport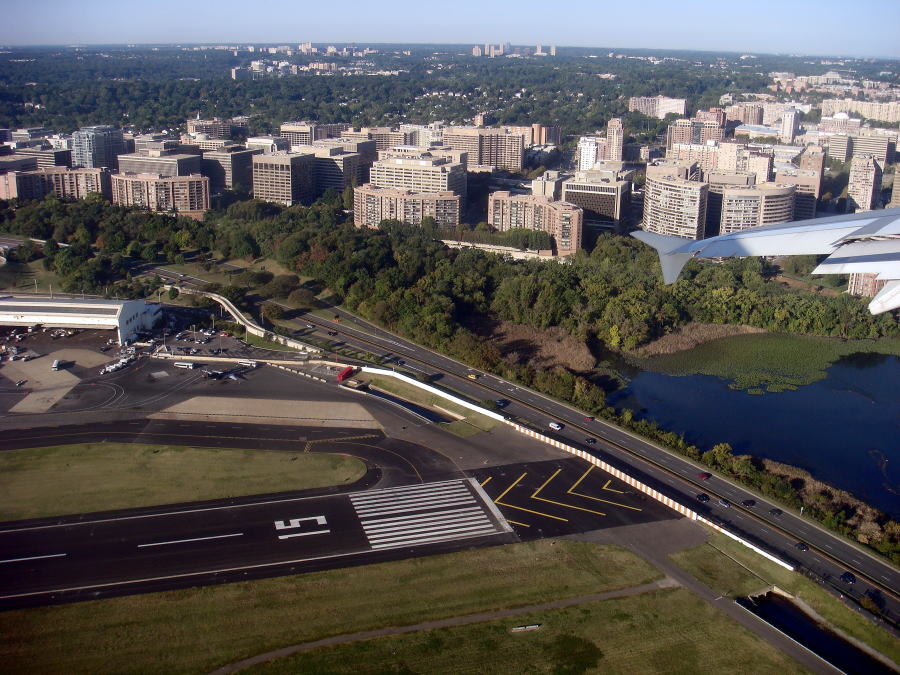 Crystal City, Arlington, Virginia, next to the Ronald Reagan National Airport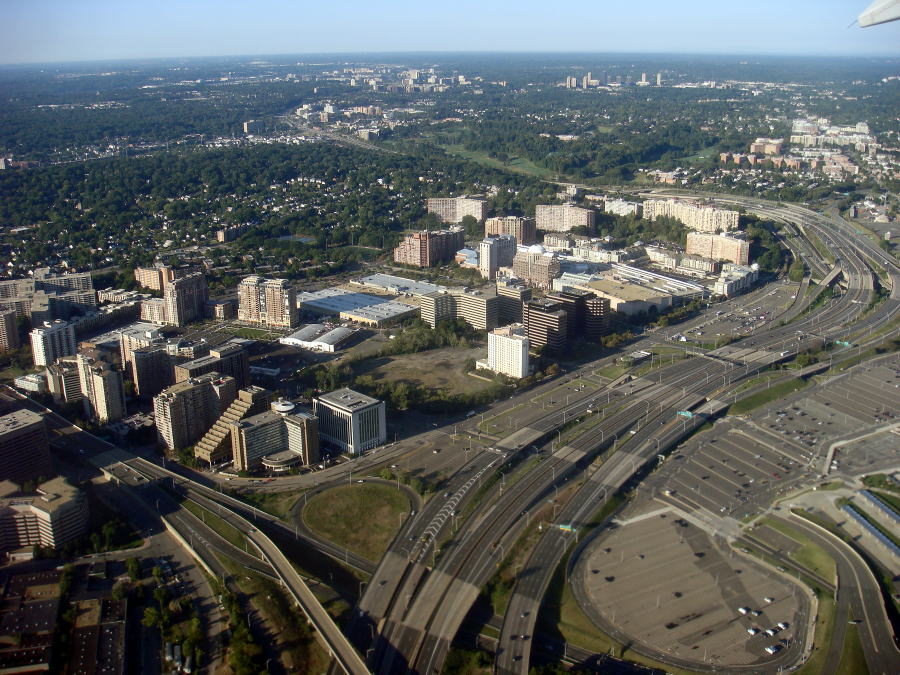 Crystal City and Interstate Freeway 395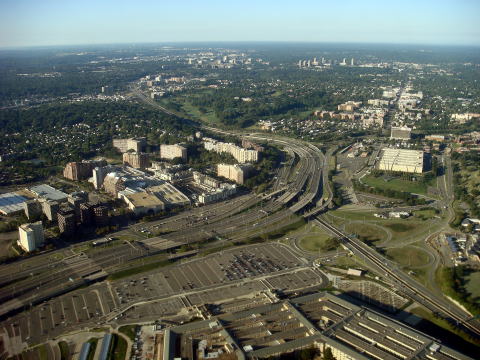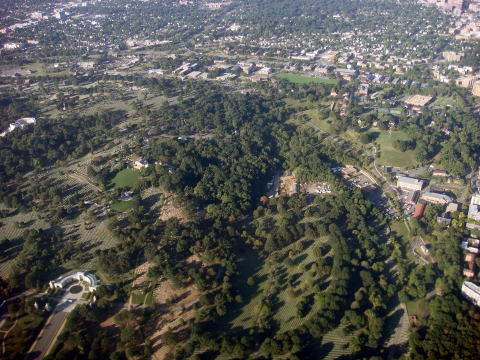 (L) Pentagon City, Interstate Freeway 395 and Pentagon ( bottom) (R) Arligton National Cemetery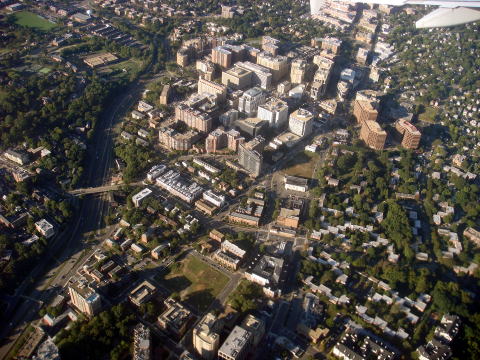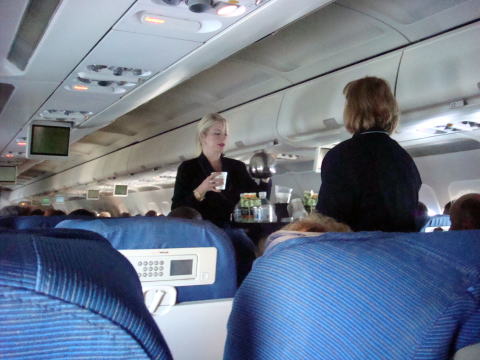 (L) Arligton suburban area from a n aircraft
(R) United Airline coffee service
A satellite phone is provided on the backside of a seat, with the cost of $10 per minute and $10 for a connection fee.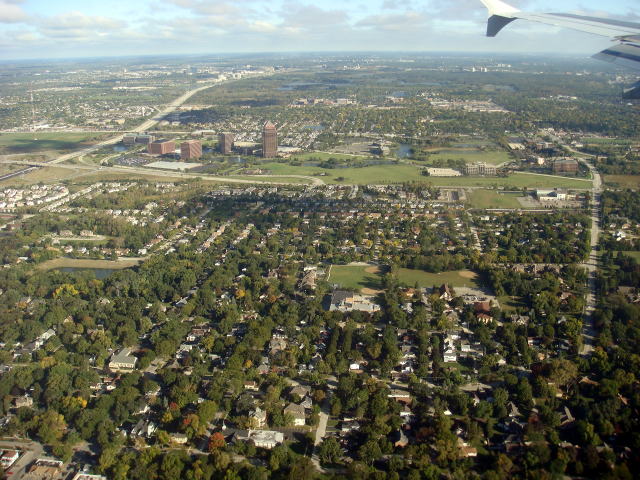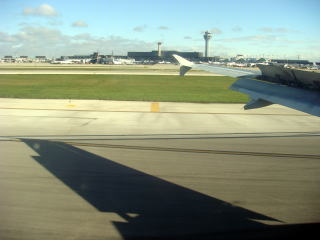 (L) A residential area near the Chicago's O'Hare international airport (R) Aircraft is just landing on the O'Hare airport.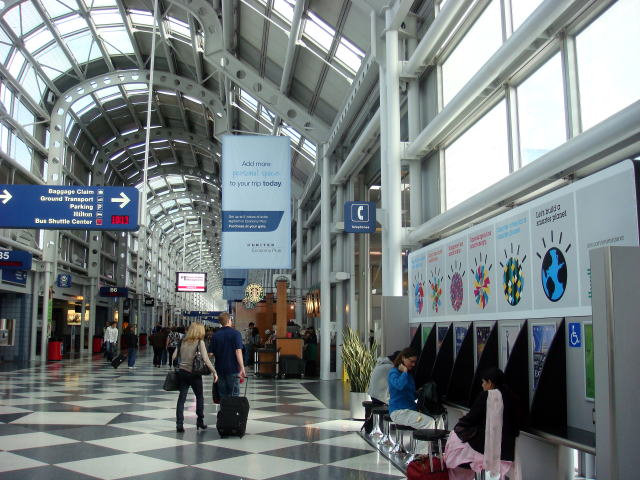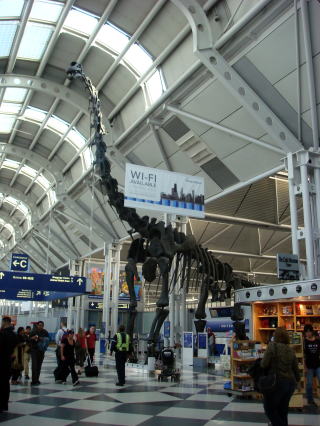 Concourse of the O'Hare international airport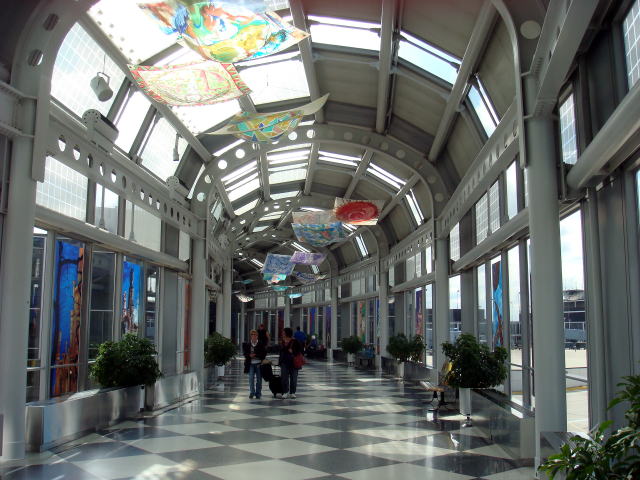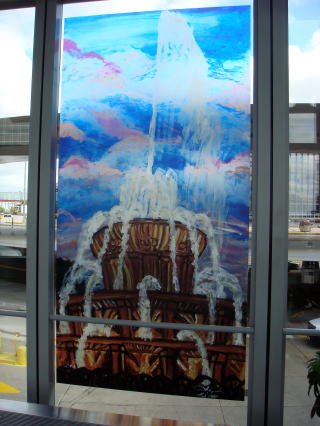 Concourse of the O'Hare international airport and a display of the picture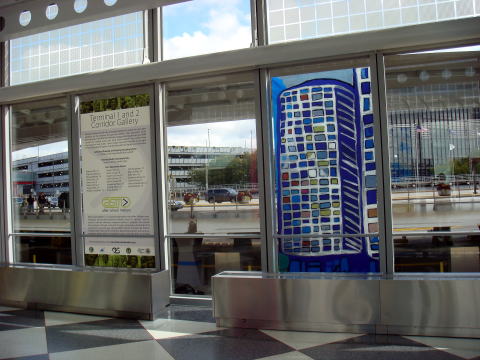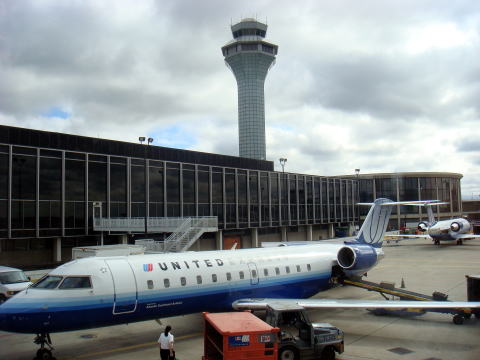 (L) Corridor Gallery at Terminal 1 and 2 (R) Aircraft of United Airlines at O'Hare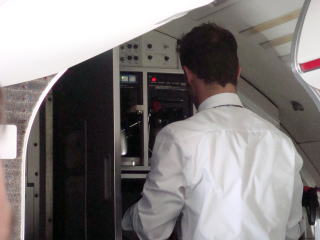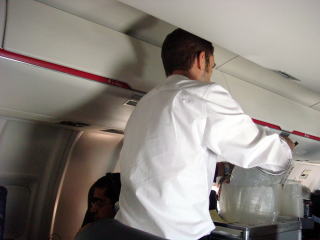 (L)(M) A Stewart of the United Airlines struggled with himself for preparing and serving a drink in an aircraft.
(R) A rich farmland and a house, near Detroit Metro Airport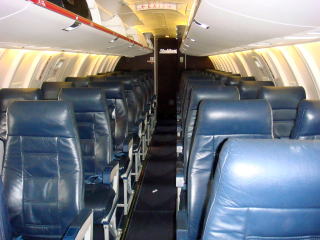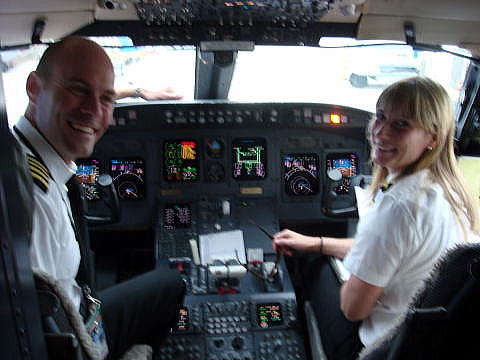 (L) A passenger's seat in the United Airlines
(R) A pilot in command and his partner of the United Airlines, with a smile, photographed at Detroit Airport, in October 2010.


United Air Lines, Inc. is a major airline based in the United States and one of the world's largest airlines
with 48,000 employees. The main center hub for Unites Airlines is Chicago's O'Hare. The airline operates
an extensive domestic route network concentrated in the Midwest and western United States.
The airline is also prominent in the transcontinental, transatlantic, and transpacific service. It is
the leading US carrier to Hawaii and largest to Asia and Australia.



Smoking restriction of the world airports


North Terminal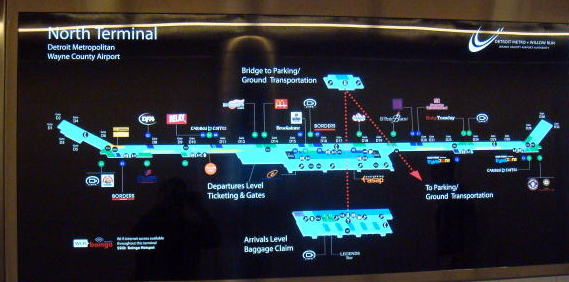 The guidance map of the North Terminal of the Detroit Metro Airport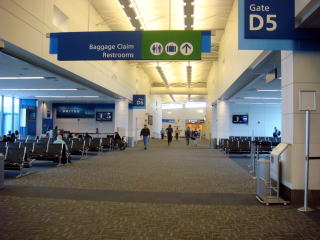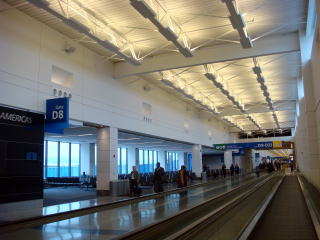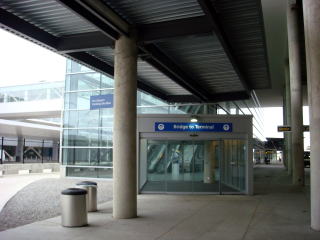 Corridor of the North Terminal and exit for a rent-a-car services



Detroit Metropolitan Wayne County Airport




$B%7%+%47PM3$G%G%H%m%$%H6u9A$KE~Ce(B
2010$BG/(B10$B7n<9I.(B
$B<9I.!!0e3XGn;N!!5\K\=gGl(B
$B!z(B This Web site is link-free.
The article was written and photographs were taken by Dr. Junhaku Miyamoto, in October 2010.


---


$B!|(B Entering Ontario, Canada from Michigan, USA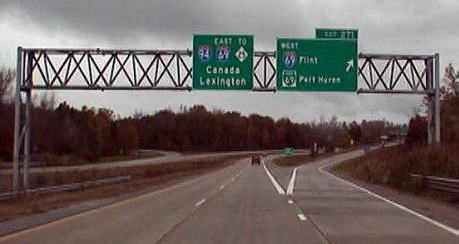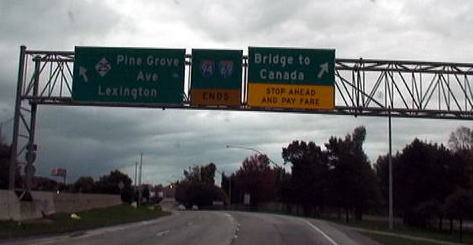 US Interstate 94 is approaching to the US-Canada international Boundary.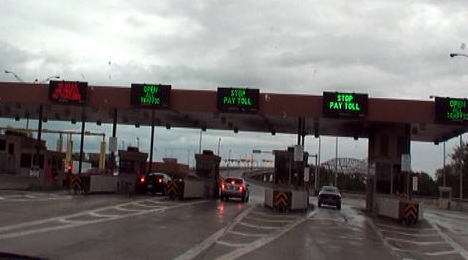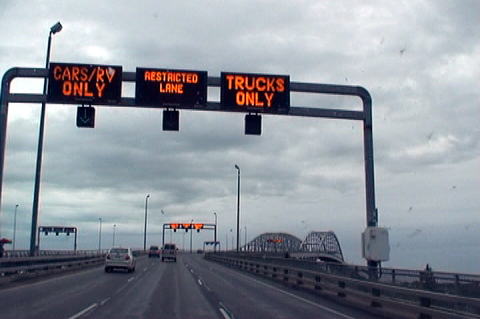 (L) Toll gate of the Blue Water Brdge in Michigan, USA (R) Highway is now entering to the international bridge to Ontario, Canada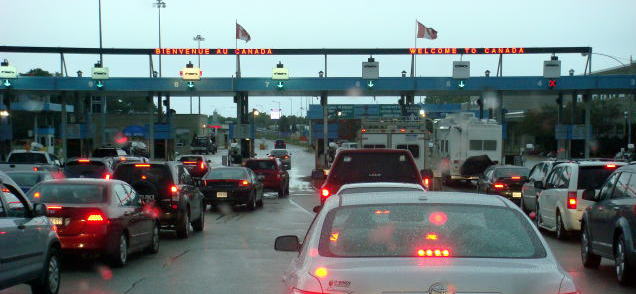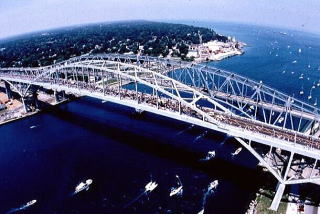 (L) Canadian Custom at Sarnia, Ontario (R) The first and second Bue Water Bridge
The western bound of the bridge was open in 1938, the eastern bound in 1997.

The Blue Water Bridge is a twin-span international bridge spanning the St. Clair River that links Port Huronin
Michigan, USA to Sarnia, in Ontario, Canada. The bridge connects Highway-402 in Ontario with Interstate
expressways of 69 and 94 in Michigan.

Together, the two bridges are one of the busiest transportation arteries between United States and Canada,
the second-busiest crossing after Ambassador Bridge at Detroit-Windsor. The Blue Water Bridges are jointly
owned and maintained by Canada and the United States.


USA and CANADA 2007


Arrival to Boston

State of Maine to the Canadian Border

Quebec City

Autumn-tinted Quebec, Montreal

Ottawa


Vermont and New Hampshire

Boston$B!!(B

Boston Railway

Boston Subway$B!!(B

Amtrak Acela Express$B!!(B

Manhattan1


Manhattan2

New York Railway$B!!(B

New York Subway and JFK Airport

Canada/USA2010


Detroit Airport

London Hospitals

Niagara Falls

Toronto

Around Lake Houron

Upper Michigan

Lower Michigan


Smoking Ban in Ontario

Smoking Ban in Michigan

Arrival to Washington, D.C.

The U.S.capitol

Metro railway


Union Station

Museums

Socioeconomic aspect

Smoking ban in Washington, D.C.

Canada 2011


British Columbia

Alberta$B!!(B

Trip to Canada 2011

Vancouver

North Vancouver

Whistler

Skytrain$B!!(B

VIA train


Jasper

Icefield and Bow Summit

Emerald Lake

Lake Louise

Banff

Calgary

Edmonton


Hospitals in BC and Alberta

Tobacco control in B.C. and Alberta 2011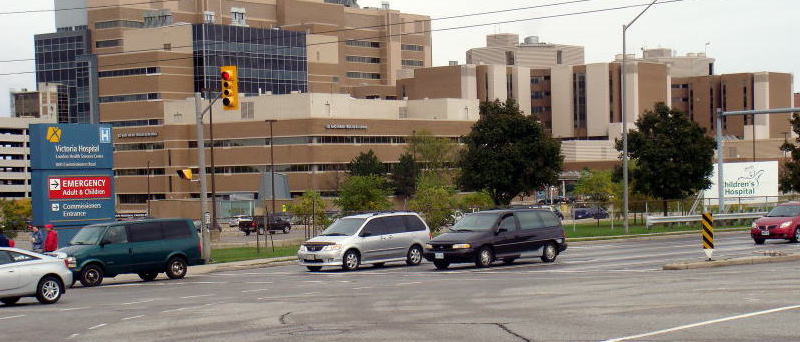 London Health Sciences Centre, Ontario



$B%5!<%K%"7PM3%*%s%?%j%*=#$KF~9q(B
2010$BG/(B10$B7n<9I.(B
$B<9I.!!0e3XGn;N!!5\K\=gGl(B
$B!z(B This Web site is link-free.
The article was written and photographs were taken by Dr. Junhaku Miyamoto, in October 2010.