English Index




Bern




The city of Bern is the capital of Switzerland, and, with a population of 126,000 ( in December 2011 ).
Bern is also the capital of the Canton of Bern. The official language of Bern is German, but the main spoken
language is the Swiss German dialect. In 1983, the historic old town in the centre of Bern became a
UNESCO World Heritage Site. Bern is ranked among the top ten cities in the world for the best quality of
life in 2010.
Source: Wikipedia


Aerial photography of Bern: The Aar flows around the Old City of Bern with a loop shape.

(L) Federal Place of Switzerland, Swiss Parliament Building (R) Kornhausebrucke, opened in 1898

River Aare: Swiss railway train is crossing a railway bridge over the river.

River Aare and Altenbergsteg foot-bridge

You may see a peaceful residential district with a lot of trees, from River Aare side in the Old City.

(L) Hotel Schweizerhof and Bahnhof Bern in the right
(R) Arcade in the Old City of Bern: This is the longest weather-protected stretch of a shopping promenade in Europe.

(L) Zytglogge Clock Tower (R) The eastern half of the Kramgasse, looking toward the Zytglogge and the Simsonbrunnen.

(L) Corn House Square, with the statue of Child Eater Fountain (R) A unique Bern water fountain

(L) SimsonBrunnen (M) A cute decoration in a house in the Old City (R) An event venue of Radio Bern1

(L) A tram car connects a suburban area and the center of city.(R) The wall decoration in Bern

(L) A tramcar runs on Kramgasse street of Bern (R) Bern is known its 16th century fountains.

(L) A record shop on Kramgasse street of Bern (R) A pharmacy in the Old City of Bern

Kramgasse street of Bern, seen from the place of Zytglogge Clock Tower

At Macdonald shop at Bern railway station, small-size cheese bagel costs 11.5 franc.
This is equal to 1,223 yen or 12.28 USD.

(L) Swiss railway train decorated with animal cartoon, seen on the platform of Bern station.
(R) This train in the underground station of Bern serves the region between Bern and Worb Dorf.

Germany. Austria and Switzerland 2013
Narita to Frankfurt EU trains 2013 Heidelberg Heidelberg University Munchen Salzburg Hellbrunn Hallstatt
Wien Bern Ovronnaz Geneva Smoking status in Germany 2013 Smoking-room rate in hotels in Germany
Smoking status in Austria 2013 Smoking-room rate in hotels in Austria Smoking status in Switzerland 2013
Smoking-room rate in hotels in Switzerland Zurich Station/Airport London Heathrow Airport 2013

$B%Y%k%s(B
$B $B!V6X1l@J%M%C%H!W $BK\J8$*$h$S $B!z(B $B!V6X1l@J%M%C%H!W$X$N%j%s%/$O<+M3(B
The photographs were taken in June 2013, the article was written in July 2013,
by Junhaku Miyamoto, M.D., PhD.



Ovronnaz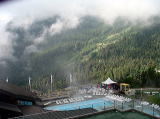 Special Note:
$B!!(BRussia unduly occupies our Northern Territories of Japan.
$B!!(BSmoke-free hotels in Japan
$B!!(B Domestic travel in Japan
$B!!(BSmoke-free should be the minimum standard for the host city in the Olympic.
$B!!(BWHO: Smoking should be banned in all public spaces.
$B!!(BWorld population: seven billion v.s. Declining birth rate in Japan
$B!!(BNobody in the earth can destroy the natural beauty of the land.
$B!!(BStop merging war criminals and war victims at Yasukuni Shrine.
$B!!(BTax saving's rental housing is mushrooming.


COPYRIGHT(C)2006-2020 JUNHAKU MIYAMOTO, PhD. ALL RIGHTS RESERVED.

Smoke-free rental condominium in Tokyo (PR)
Junhaku Miyamoto: profile



Smoke-free Hotel and Travel
$B
rNc!!(B $B20FbA4LL6X1l!!(B $B20Fb5J1l@_HwE15n!!E4F;

$B%l%s%?%+!<!!%l%9%H%i%s!!%P!<!!0{?)E9!!%[%F%k!!6u9A!!5J1l5,@)(B

Restaurant hotel railway rent-a-car travel airport condominium tobacco smoking ban
$B!!!!(B

Twitter@worldviewtokyo$B!!(B

Twitter: $B!w(Bsmokefreejpn