Salzburg




Salzburg

Salzburg is the fourth-largest city in Austria and the capital of the federal state of Salzburg. Salzburg's
"Old Town" (Altstadt) has internationally renowned baroque architecture and one of the best-preserved
city centres north of the Alps. It was listed as a UNESCO World Heritage Site in 1997. Host to three
universities and a large population of students, Salzburg is noted for its attractive setting and scenic
Alpine backdrop. Salzburg was the birthplace of 18th-century composer Wolfgang Amadeus Mozart.
Source: Wikipedia



Mirabell Palace, Schloss Mirabell, is a historical building within the city of Salzburg. The palace with
its gardens is a listed cultural heritage monument and part of the Historic Centre of the City of
Salzburg UNESCO World Heritage Site.


The statue is guarding the entrance of the Mirabell Palace gardens in Salzburg.

Mirabell garden, Cathedral dome and the Hohensalzburg castle

A little bird is holding a nut in the mouth at Mirabell garden.

Charming unicorn stature at Mirabell garden

The garden is full of a lot of beautiful flowers.

(L) A tranquil park in the Mirabell garden (R) Mirabell garden and the Hohensalzburg castle

View of shoppers on Getreidegasse, which is one of the oldest streets in Salzburg.

(L) A Chinese restaurant in Salzburg (M) A cap of tea served
(R) A delicious big American cherry bought in Salzburg

(L) Horse and carriage in Zalzburg (R) Balkenhol-Mozartkugel

(L) Residenze Platz fountain (R) Horse and carriage on the bridge over Salzach River

(L) A horse pond, Salzburg (R) The entrance to the lower station of the Festungsbahn, Funicular railway

Funicular railway track

Funicular railway track:
The cable car does up on a sharp slope through a tunnel to the castle on the mountain, Festung Hohensalzburg.

Salzburg viewed from the Festung Hohensalzburg castle.

(L) A defensive castle with a gun (M) A passage through the castle
(R) A stairway over the courtyard at Festung Hohensalzburg

In old days, many people lived in the castle, Festung Hohensalzburg.
Funicular railway at Salzburg, Austria


Lovers take a lock and place it on the bridge over Salzach River in Salzburg.

(L) At Salzburg, gas price is 1.344 euros ( 1.76 USD ) for diesel, and 1.384 euros ( 1.83 USD ) for super.
(R) Salzburg is a small city with a reputation as being a safe place due to low crime rates.

Side Trip to Schloss Hellbrunn
Side Trip to Hallstatt


Salzburg Railway Station

Salzburg Railway Station, Bahnhof: A rapid train, Railjet, is connecting with Wien and Munchen.

A seat reservation ticket from Salzburg to Wien



Munich to Vienna, via Salzburg: Rail Travel


Germany. Austria and Switzerland 2013
Narita to Frankfurt EU trains 2013 Heidelberg Heidelberg University Munchen Salzburg
Hellbrunn Hallstatt Wien Bern Ovronnaz Geneva Zurich Station/Airport
London Heathrow Airport 2013


$B%6%k%D%V%k%0(B
$B $B<9I.!!0e3XGn;N!!5\K\=gGl(B
$B!z(BThis Web site is link-free.
This information was provided by the Smokefree Hotel and Travel.
The photographs were taken in June 2013, the article was written in July 2013,
by Junhaku Miyamoto, M.D., PhD.



Hellbuun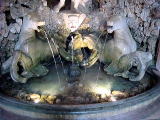 Special Note:$B!!(B$BF|K\8lI=<((B

$B!!(BRussia unduly occupies our Northern Territories of Japan.
$B!!(BSmoke-free hotels in Japan
$B!!(B Domestic travel in Japan
$B!!(BWHO: Smoking should be banned in all public spaces.
$B!!(BWorld population: seven billion v.s. Declining birth rate in Japan
$B!!(BNobody in the earth can destroy the natural beauty of the land.
$B!!(BStop merging war criminals and war victims at Yasukuni Shrine.
$B!!(BTax saving's rental housing is mushrooming.


Copyright (C) 2006-2022 Junhaku Miyamoto, PhD. All right is reserved.
Photo correction deletion request

Junhaku Miyamoto: profile
Regional weather forecast throughout Japan
FaceBook



Smoke-free Hotel and Travel
$B
rNc!!(B $B20FbA4LL6X1l!!(B $B20Fb5J1l@_HwE15n!!E4F;

$B%l%s%?%+!<!!%l%9%H%i%s!!%P!<!!0{?)E9!!%[%F%k!!6u9A!!5J1l5,@)(B

Restaurant hotel railway rent-a-car travel airport condominium smoking ban
$B!!!!(B

Twitter@worldviewtokyo$B!!(B

Twitter: $B!w(Bsmokefreejpn

Twitter@criticismjpn