Mt. Mitake is known for the sacred mountains, and it is a place full of nature that you can enjoy seeing the beautiful
seasonal flowers and cute wild animals.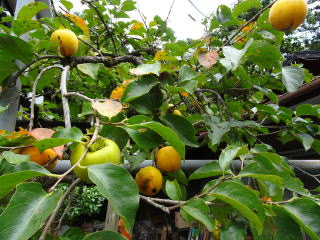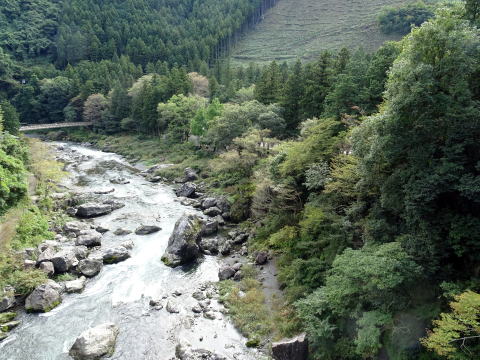 (L) Prsimmon trees along a highway (R) The upstream of Tama River
Mount Mitake Funicular Railway
Mitake Tozan Railway is a company which runs a traditional cable car line that was built in 1927. The funicular line
runs from the lowerstation, Takimoto; elevation: 407.6m, which is in the middle of Mt. Mitake, to the mountain,
upper station, Mitakesan; elevation: 831.0m,in about six minutes. This cable car line is not only for the tourists
who visit to hike, but also familiar to the resident people in the top area of this village. It was constructed in 1927.