English Index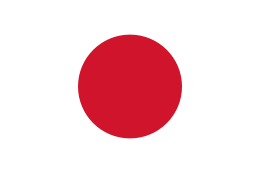 Kasuga-taisha Shrine in Nara




Kasuga Grand Shrine ( Kasuga-taisha) $B!!=UF|Bg
Kasuga Grand Shrine is a Shinto shrine in the city of Nara. Established in 768 CE and rebuilt several times
over the centuries, it is the shrine of the Fujiwara family. The interior is famous for its many bronze lanterns,
as well as the many stone lanterns that lead up the shrine. The architectural style Kasuga-zukuri takes
its name from Kasuga Shrine's Honden (sanctuary). Kasuga Shrine, and the Kasugayama Primeval Forest near it,
are registered as a UNESCO World Heritage Site. The path to Kasuga Shrine passes through Deer Park.
In Deer Park, deer are able to roam freely and are believed to be sacred messengers of the Shinto gods
that inhabit the shrine and surrounding mountainous terrain. Over three thousand stone lanterns line the way.
The shrine became the object of Imperial patronage during the early Heian period. In 965, Emperor Murakami ordered
that the messengers were sent to report important events to the guardian kami ( God ) of Japan.
From 1871 through 1946, Kasuga Shrine was officially designated one of the Kanpei-taisha, meaning that it stood
in the first rank of government-supported shrines.
Source: Wikipedia

$B=UF|Bg $B?@Lf$O!V2<$,$jF#!W!#A49q$KLs(B1000$Bh$C$F$-$?$H$5$l$k$3$H$+$i!"(B
$B$r?@;H$H$9$k!#%f%M%9%3$N@$3&0d;:$KEPO?$5$l$F$$$k!#(B


Kasuga Grand Shrine

Deer can roam freely and are believed to be sacred messengers of the Shinto gods.

(L) Path leading up to the shrine, on that a deer walks between the row of stone lanterns. (R) Chozuya ( Temizuya )

A stairway to Kasuga Grand Shrine

Shrine maidens in Kasuga-Taisha

(L) Explanation board of Kasuga Grand Shrine (R) An old giant tree of the shrine

(L) Lanterns (M) Corridor of the shrine (R) A root of a giant sacred tree

(L) Stone lanterns (R) Ema ( wishes ) plaques of a deer

(L) Sacred tree has been cut down (M) Bronze lanterns (R) Corridors of the shrine

Corridors in the shrine complex: Bronze and gold lanterns

(L) Cedar of Iwamoto shrine: Height 23M, Circumference 7.94M.$B!!(BAge a thousand years (M) Kazekami shrine$B!!(B(R) Bronze lanterns

(L) Gold lanterns (R) Night lanterns

(L) Goshuin: akusejo (R) The wisteria in full bloom: The emblem of Kasuga Grand Shrine is downy wisteria.



Bronze lanterns

(L) A sacred tree of the Kasuga Grand Shrine (R) Torii of Wakamiya Shrine and a native forest of Mikasayama mountain

(L) Saiden of Wakamiya shrine (R) Chozuya ( Temizuya ) of Meoto-daikokusha shrine

(L) Goshuin: akusejo (M) Kinryu shrine (R) Munakata shrine

(L) A breast shrine at the Kasuga Shrine walk (R) A jewel stone of the dragon king

A walk in the native forest of the Kasuga Grand Shrine

Kasuga Grand Shrine

Shrine and temples in Nara
Kasuga-taisha Todaij, Nigatsudo Horyuji, Toshodaij Nara Park
Osaka
Osaka, Shitennouji, Dotonbori, Railways in Osaka Tennoji Zoo

Smoke-free hotels in Kyoto and Nara
Smoke-free hotels in Japan
Smoke-free hotels in Tokyo
Domestic travel in Japan
Stress-free travel in Tokyo Metropolitan and Kyoto area
How to protect you from toxic tobacco smoke when you use a restaurant in Japan.
Travel sketch in Japan and the world in respect to smoking regulations

H
Smoking Restriction at Hotels in the World: Actual Survey
The ratio of a smoking guest room to the total hotel rooms was calculated,
based on the on-the-spot investigation.


$B=U$NF`NI(B $B=UF|Bg $B!V6X1l@J%M%C%H!W $B!z(BThis Web site is link-free.
This information was provided by the Smokefree Hotel and Travel.
The photographs are taken and the article was written in April 2018,
by Junhaku Miyamoto, M.D., Ph.D.



Special Note:
$B!!(BTwo South Kuril and two islands off Hokkaido are the own land of Japan.
$B!!(BSmoke-free hotels in Japan
$B!!(BDomestic travel in Japan
$B!!(BSmoke-free should be the minimum standard for the host city in the Olympic.
$B!!(BWHO: Smoking should be banned in all public spaces.
$B!!(BWorld population: seven billion v.s. Declining birth rate in Japan
$B!!(BNobody in the earth can destroy the natural beauty of the land.
$B!!(BTax saving's rental housing is mushrooming.


COPYRIGHT(C)2006-2019 JUNHAKU MIYAMOTO, M.D. ALL RIGHTS RESERVED.

Smoke-free rental condominium in Tokyo (PR)
Junhaku Miyamoto profile



Smoke-free Hotel and Travel
$B
rNc!!(B $B20FbA4LL6X1l!!(B $BE4F;

$B%l%s%?%+!<!!%l%9%H%i%s!!%P!<!!0{?)E9!!%[%F%k!!6u9A!!8x6&6u4V!!5J1l5,@)(B

Restaurant hotel railway rent-a-car travel airport tobacco smoking ban