Railway Travel around the World
世界鉄道旅行
  All railway trains should be completely smoke -free.

 鉄道全面禁煙化は世界の常識
Smoking ban in the railway trains of the world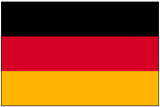 New Undersea Tunnel Project between Germany and Denmark
デンマークとドイツを最短距離で結ぶフェーマルン海峡大橋プロジェクト

Smoking Ban and Tobacco Control in Finland

Smoking Ban and Tobacco Control in Iceland

Smoking Ban in restaurants and bars in Sweden

Smoking ban and Tobacco Control in Denmark
Denmark

Copenhagen Airport

Copenhagen

Copenhagen Railways

Jutland and Fyn

Fyn and Zealand

Oresund Bridge & Drogden Tunnel

ユトランド半島およびフユン島訪訪問記
2008年8月執筆  2009年9月英文加筆  写真撮影 2008年7月
医学博士 宮本順伯
★This Web site is link-free.
This information was provided by the Smokefree Hotel and Travel.
The photographs were taken in July, and the article was written in August 2008,
revised in July 2020, by Junhaku Miyamoto, M.D., PhD.