English Index


$B!!(B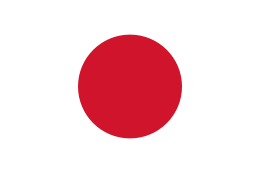 Health ministry urges smoking ban for restaurants, other indoor spaces.
2016





Health ministry panel: Ban all smoking in public facilities.

A health ministry panel is calling for a smoking ban inside all public facilities, saying
Japan$B!G(Bs effort to curb exposure to secondhand smoke is one of the worst in the world.
The panel made the proposal in a draft of the $B!H(Bwhite paper on tobacco$B!I(B concerning
cigarette smoking and its health impact. $B!H(BA total smoking ban should be imposed, rather
than setting up smoking sections inside public facilities,$B!I(B the panel said.

The white paper will be released after a review committee examines the draft on Aug. 31.
It will be the first white paper since 2001 and the fourth by the Ministry of Health, Labor
and Welfare. For the first time, the draft provided scientific assessments between smoking
and illnesses in four categories: certain, possible, unclear, and possibly unrelated. The panel
recognized a connection between secondhand smoke exposure and such illnesses as lung
cancer, ischemic heart disease, strokes and child asthma. The draft report also mentioned
that the World Health Organization recently described some of Japan$B!G(Bs anti-smoking
measures as the worst among the Group of Seven industrialized nations. In the WHO report,
Japan ranked at the bottom in three of seven categories: smoke-free policies, anti-tobacco
campaigns by the media and advertising bans.

The other four categories were monitoring, cessation programs, health warnings and taxation.
The WHO also pointed out that 49 countries have enacted laws that ban smoking inside public
facilities, such as medical and educational institutions.
Source: The Asahi Shimbun August 31, 2016



---


Health ministry urges smoking ban for restaurants, other indoor spaces.

A health ministry panel in August 2016 called for a ban on smoking indoors in public spaces,
including restaurants. In a report, the Health, Labor and Welfare Ministry linked passive smoking
to a range of deadly diseases, saying designated smoking spaces only harbor the problem
rather than eliminate it. Prime Minister Shinzo Abe$B!G(Bs government wants to combat passive
smoking ahead of the 2020 Tokyo Olympics. The Tobacco White Paper revises a document
that has remained untouched for 15 years.

In the report, the ministry for the first time correlates secondhand smoke with disease at four
risk levels and cites data for its analysis. At Level 1, the highest risk level, it links passive smoking
to diseases such as lung cancer, heart attack, cerebral embolism and childhood asthma. Until now,
the ministry has said it prefers a blanket ban in public places, but the report said having
designated smoking rooms does not prevent the leakage of cigarette smoke and inflicts passive
smoking on cleaning staff.

Japan should $B!H(Baim at a 100 percent ban on smoking indoors$B!I(B instead of setting up smoking rooms,
the report said. The report cites a World Health Organization estimate showing secondhand
smoking causes around 15,000 deaths annually in Japan, making it one of the worst for inaction
on passive smoking.
Source: The Japan Times August 31, 2016

A video created by WHO to stop tobacco-industry-interference campaign.

Herald Tribune International: Japan must move faster on anti-smoking law.
The proposal by Junhaku Miyamoto, M.D. in 2009

The worst anti-smoking measures have announced by Japanese Government in 2018.
Olympic healthy sports environment is frustrating.

$B!!(B $BF|K\8lHG(B


Health ministry urges smoking ban for restaurants, other indoor space.
$B!V6X1l@J%M%C%H!W
$B!z(BThis Web site is link-free.
The article was written in September 2016, and revised in Januaryr 2018,
by Junhaku Miyamoto, M.D., Ph.D.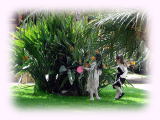 smokefree.jpn.com



Special Note:
$B!!(BTwo South Kuril and two islands off Hokkaido are the own land of Japan.
$B!!(BSmoke-free hotels in Japan
$B!!(BDomestic travel in Japan
$B!!(BSmoke-free should be the minimum standard for the host city in the Olympic.
$B!!(BWHO: Smoking should be banned in all public spaces.
$B!!(BWorld population: seven billion v.s. Declining birth rate in Japan
$B!!(BNobody in the earth can destroy the natural beauty of the land.

$B!!(B
COPYRIGHT(C)2006-2018 JUNHAKU MIYAMOTO, M.D. ALL RIGHTS RESERVED.

Junhaku Miyamoto profile



smokefree.jpn.com
$BrNc!!(B $B20FbA4LL6X1l!!(B $BE4F;

$B%l%s%?%+!<!!%l%9%H%i%s!!%P!<!!0{?)E9!!%[%F%k!!6u9A!!8x6&6u4V!!5J1l5,@)(B
Restaurant hotel railway rent-a-car travel airport tobacco smoking ban