Aurlandsfjellet




The road was opened in 1967, and its forerunner was a construction access road. The road runs from
Laerdalsoeyri to Aurlandsvangen over the mountains and the highest point is 1,306 meters above sea level.
The Aurlandsvegen road between Aurland and Laerdal is open from the 1st of June to the mid-October
when snow starts to cover the road. Snow lies along the mountain road throughout large parts during
the summer, so it is the other name of 'the snow road'. In the early June, the snow banks can get up to
be 10-meter high.


Legend = tunnels


National Tourist Route Aurlandsfjellet runs from Aurlandsvangen to Laerdalsoeyri, a distance of 47 km
(Road 243) .A narrow curved mountain road is forced to a slow operation. However, a driving through
the Laerdal Tunnel, we will be possible to arrive there in less than 30 minutes. The Laerdal tunnel is
the world-longest road tunnel, with the length of 24.5 km.


A mountain and a clear stream

(L) The inside of rock hole, there is avant-grade exhibition unsuitable for the surrounding nature.
(R) You might see a sheep in the mountain plateau.

The nickname of this road is 'the snow road'.

A rock mountain, waterfall, pond and kern (core)

An ice-covered pond

(L) A severe water flowing down from the mountain (R) Toyota car on the FV243 road

Aurlandsfjellet

$B!!(BNorway 2008
$B!!(BSmoking-room ratio in hotels in Norway Oslo 2015
$B!!(BSmoking-room ratio in hotels in Norway Bergen 2015
$B!!(BSmoking-room ratio in hotels in Norway Fjord 2015
$B!!(BAll hotels are smoke-free in Norway Fjord 2016.

Norway 2015
Norway 2015 Arrival to Oslo Oslo 2015 Oslo to Bergen Bergen 2015 Bergen to Alesund
Hotels in Oslo Hotels in Bergen Hotels on the route from Oslo to Alesund
Smoking ban in Norway Departure from Norway

Norway 2016
Bergen to Stalheim Stalheim Voss Flaem Aurlandsfjellet Solvorn Sognefjell
Geiranger Andalsnes Atlantic Ocean Road Trondheim Norway's tunnel A train trip to Oslo
Oslo 2016


Aurlandsfjellet
$B<9I.!!0e3XGn;N!!5\K\=gGl(B
$B!z(BThis Web site is link-free.
This information was provided by the Smokefree Hotel and Travel.
The photographs were taken in June, and an article was written in July 2016,
by Junhaku Miyamoto, M.D., PhD.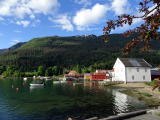 Solvorn



Special Note:$B!!(B$BF|K\8lI=<((B

$B!!(BRussia unduly occupies our Northern Territories of Japan.
$B!!(BSmoke-free hotels in Japan
$B!!(B Domestic travel in Japan
$B!!(BWHO: Smoking should be banned in all public spaces.
$B!!(BWorld population: seven billion v.s. Declining birth rate in Japan
$B!!(BNobody in the earth can destroy the natural beauty of the land.
$B!!(BStop merging war criminals and war victims at Yasukuni Shrine.
$B!!(BTax saving's rental housing is mushrooming.


Copyright (C) 2006-2022 Junhaku Miyamoto, PhD. All right is reserved.
Photo correction deletion request

Junhaku Miyamoto: profile
Regional weather forecast throughout Japan
FaceBook


Smoke-free Hotel and Travel
$B
rNc!!(B $B20FbA4LL6X1l!!(B $B20Fb5J1l@_HwE15n!!E4F;

$B%l%s%?%+!<!!%l%9%H%i%s!!%P!<!!0{?)E9!!%[%F%k!!6u9A!!5J1l5,@)(B

Restaurant hotel railway rent-a-car travel airport condominium smoking ban
$B!!!!(B

Twitter@worldviewtokyo$B!!(B

Twitter: $B!w(Bsmokefreejpn

Twitter@criticismjpn