Voss




Voss Station is a railway station on the Bergen Line. It sits just off the European route E16 highway
on the northwestern shore of the Lake Vangsvatnet. The station was opened as the original terminal
station of the Voss Line in 1883. It is served by express trains to Bergen and Oslo.
Most commuter trains terminate at Voss, but up to seven per day continue to Myrdal.
The mean daily temperature of Voss ranges 13$B!n(B to 14$B!n(B, during months of June to August.


(L) Norway's troll welcomes a train passenger. (M) Station building with atypical station clock
(R) A display of departure and arrival schedules

(L) A commuter train was waiting for the coming freight train (R) A smiling woman conductor

(L) A peaceful petting with a local person that is not seen in a big city. (R) Bergen-Oslo train runs on the single-track line.

(L) Lake Vangsvatnet (R) Voss Church, built in 1277.

(L) Voss Church (R) Historic Fleisher' Hotel stands in front of Voss railway-station.


$B!!(BNorway 2008
$B!!(BSmoking-room ratio in hotels in Norway Oslo 2015
$B!!(BSmoking-room ratio in hotels in Norway Bergen 2015
$B!!(BSmoking-room ratio in hotels in Norway Fjord 2015
$B!!(BAll hotels are smoke-free in Norway Fjord 2016.

Norway 2015
Norway 2015 Arrival to Oslo Oslo 2015 Oslo to Bergen Bergen 2015 Bergen to Alesund
Hotels in Oslo Hotels in Bergen Hotels on the route from Oslo to Alesund
Smoking ban in Norway Departure from Norway

Norway 2016
Bergen to Stalheim Stalheim Voss Flaem Aurlandsfjellet Solvorn Sognefjell
Geiranger Andalsnes Atlantic Ocean Road Trondheim Norway's tunnel A train trip to Oslo
Oslo 2016

$B%t%)%9(B
$B<9I.!!0e3XGn;N!!5\K\=gGl(B
$B!z(BThis Web site is link-free.
This information was provided by the Smokefree Hotel and Travel.
The photographs were taken in June, and an article was written in July 2016,
by Junhaku Miyamoto, M.D., PhD.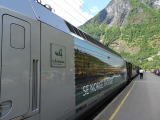 Flaem



Special Note:$B!!(B$BF|K\8lI=<((B

$B!!(BRussia unduly occupies our Northern Territories of Japan.
$B!!(BSmoke-free hotels in Japan
$B!!(B Domestic travel in Japan
$B!!(BWHO: Smoking should be banned in all public spaces.
$B!!(BWorld population: seven billion v.s. Declining birth rate in Japan
$B!!(BNobody in the earth can destroy the natural beauty of the land.
$B!!(BStop merging war criminals and war victims at Yasukuni Shrine.
$B!!(BTax saving's rental housing is mushrooming.


Copyright (C) 2006-2022 Junhaku Miyamoto, PhD. All right is reserved.
Photo correction deletion request

Junhaku Miyamoto: profile
Regional weather forecast throughout Japan
FaceBook


Smoke-free Hotel and Travel
$B
rNc!!(B $B20FbA4LL6X1l!!(B $B20Fb5J1l@_HwE15n!!E4F;

$B%l%s%?%+!<!!%l%9%H%i%s!!%P!<!!0{?)E9!!%[%F%k!!6u9A!!5J1l5,@)(B

Restaurant hotel railway rent-a-car travel airport condominium smoking ban
$B!!!!(B

Twitter@worldviewtokyo$B!!(B

Twitter: $B!w(Bsmokefreejpn

Twitter@criticismjpn