Geiranger




Geiranger is a small tourist village along the Road 63. It lies in the Geirangerfjorden, which is a branch
of the large Storfjorden. Geiranger is home to some of the most spectacular scenery in the world, and
has been named the best travel destination in Scandinavia. Since 2005, the Geirangerfjord area has
been listed as a UNESCO World Heritage Site.



Geiranger

(L) A guide plate of a boat tour in Geiranger (R) Geiranger Hotell

(L) An ocean-going cruise ship is approaching to Geiranger in the fjord. (R) Promenade facing the fjord

Geirangerfjord and Seven-sisters-waterfalls
$B!!(BGeiranger- Trollstigen National Tourist Route


(L) Seven Sisters Waterfall is viewed in the distance. (R) Diminished flow of the Seven Sisters Waterfall in September (Wikipedia)


Seven Sisters consists of seven separate streams, and the tallest of the seven has a free fall that measures
250 metres. The waterfall is located about 6.5 kilometres west from the village of Geiranger. It is part of
the Geiranger World Heritage Site.


Oamesvingen: An artificial waterfall spills over the glass plate into the fjord water.

(L) Norddal ferry terminal (R) Eidsdal - Linge ferry

An ocean-going cruise ship is now leaving Geiranger fjord.

$B!!(BNorway 2008
$B!!(BSmoking-room ratio in hotels in Norway Oslo 2015
$B!!(BSmoking-room ratio in hotels in Norway Bergen 2015
$B!!(BSmoking-room ratio in hotels in Norway Fjord 2015
$B!!(BAll hotels are smoke-free in Norway Fjord 2016.

Norway 2015
Norway 2015 Arrival to Oslo Oslo 2015 Oslo to Bergen Bergen 2015 Bergen to Alesund
Hotels in Oslo Hotels in Bergen Hotels on the route from Oslo to Alesund
Smoking ban in Norway Departure from Norway

Norway 2016
Bergen to Stalheim Stalheim Voss Flaem Aurlandsfjellet Solvorn Sognefjell
Geiranger Andalsnes Atlantic Ocean Road Trondheim Norway's tunnel A train trip to Oslo
Oslo 2016


$B%,%$%i%s%2%k(B
$B<9I.!!0e3XGn;N!!5\K\=gGl(B
$B!z(BThis Web site is link-free.
This information was provided by the Smokefree Hotel and Travel.
The photographs were taken in June, and an article was written in July 2016,
by Junhaku Miyamoto, M.D., PhD.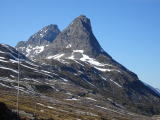 Andalsnes




Special Note:$B!!(B$BF|K\8lI=<((B

$B!!(BRussia unduly occupies our Northern Territories of Japan.
$B!!(BSmoke-free hotels in Japan
$B!!(B Domestic travel in Japan
$B!!(BWHO: Smoking should be banned in all public spaces.
$B!!(BWorld population: seven billion v.s. Declining birth rate in Japan
$B!!(BNobody in the earth can destroy the natural beauty of the land.
$B!!(BStop merging war criminals and war victims at Yasukuni Shrine.
$B!!(BTax saving's rental housing is mushrooming.


Copyright (C) 2006-2022 Junhaku Miyamoto, PhD. All right is reserved.
Photo correction deletion request
Smoke-free rental condominium in Tokyo (PR)
Junhaku Miyamoto: profile
Regional weather forecast throughout Japan



Smoke-free Hotel and Travel
$B
rNc!!(B $B20FbA4LL6X1l!!(B $B20Fb5J1l@_HwE15n!!E4F;

$B%l%s%?%+!<!!%l%9%H%i%s!!%P!<!!0{?)E9!!%[%F%k!!6u9A!!5J1l5,@)(B

Restaurant hotel railway rent-a-car travel airport condominium tobacco smoking ban
$B!!!!(B

Twitter@worldviewtokyo$B!!(B

Twitter: $B!w(Bsmokefreejpn

Twitter@criticismjpn

Twitter@nosmokechintai