Trondheim




Trondheim has a population of 187,353 (January, 2016), and is the third most populous municipality in
Norway, although the fourth largest urban area. The city functions as the administrative centre of Soer-
Troendelag county. Trondheim lies on the south shore of the Trondheimsfjord at the mouth of the river
Nidelva.


The River Nidelva and the old town

City Map of Trondheim in 1898

Boat mooring places

(L) Canoe proceeded on the River Nidelva as if sprinkling the children of the spider.
(R) Bicycle rental station

Samaras of Norway-maple trees were flying off, making a drift by a wind down in the street.

A cool wind and delightful sunlight

(L) The old-town (R) A flower-pot and the object of deer in a street

(L) Trondheim Torg (M) A seabird is resting in a park. (R) Nidaros Cathedral

(L) Youngsters in Trondheim (R) The west face of Nidaros Cathedral

(L) A shopping center (M) Ginger, seaweed and wasabi are on the shelf. (R) Nespresso shop

(L) Automatic ice-cream making machine ( M) A variety of ice-cream is provided nearby the machine.
(R) A condominium is faced over the river.

(L) Police station and court house of Trondheim (R) The railway tracks are across Nidelva River.

(L) An airport bus takes about 35 minutes from the airport to the downtown.
(R) A Norwegian souvenir we could have obtained only at Trondheim


Google Map of Trondheim
Driving to Trondheim

$B!!(BNorway 2008
$B!!(BSmoking-room ratio in hotels in Norway Oslo 2015
$B!!(BSmoking-room ratio in hotels in Norway Bergen 2015
$B!!(BSmoking-room ratio in hotels in Norway Fjord 2015
$B!!(BAll hotels are smoke-free in Norway Fjord 2016.

Norway 2015
Norway 2015 Arrival to Oslo Oslo 2015 Oslo to Bergen Bergen 2015 Bergen to Alesund
Hotels in Oslo Hotels in Bergen Hotels on the route from Oslo to Alesund
Smoking ban in Norway Departure from Norway

Norway 2016
Bergen to Stalheim Stalheim Voss Flaem Aurlandsfjellet Solvorn Sognefjell
Geiranger Andalsnes Atlantic Ocean Road Trondheim Norway's tunnel A train trip to Oslo
Oslo 2016


$B%H%m%s%O%$%`(B
$B<9I.!!0e3XGn;N!!5\K\=gGl(B
$B!z(BThis Web site is link-free.
This information was provided by the Smokefree Hotel and Travel.
The photographs were taken in June, and an article was written in July 2016,
by Junhaku Miyamoto, M.D., PhD.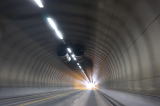 Tunells in Norway



Special Note:$B!!(B$BF|K\8lI=<((B

$B!!(BRussia unduly occupies our Northern Territories of Japan.
$B!!(BSmoke-free hotels in Japan
$B!!(B Domestic travel in Japan
$B!!(BWHO: Smoking should be banned in all public spaces.
$B!!(BWorld population: seven billion v.s. Declining birth rate in Japan
$B!!(BNobody in the earth can destroy the natural beauty of the land.
$B!!(BStop merging war criminals and war victims at Yasukuni Shrine.
$B!!(BTax saving's rental housing is mushrooming.


Copyright (C) 2006-2022 Junhaku Miyamoto, PhD. All right is reserved.
Photo correction deletion request

Junhaku Miyamoto: profile
Regional weather forecast throughout Japan
FaceBook


Smoke-free Hotel and Travel
$B
rNc!!(B $B20FbA4LL6X1l!!(B $B20Fb5J1l@_HwE15n!!E4F;

$B%l%s%?%+!<!!%l%9%H%i%s!!%P!<!!0{?)E9!!%[%F%k!!6u9A!!5J1l5,@)(B

Restaurant hotel railway rent-a-car travel airport condominium smoking ban
$B!!!!(B

Twitter@worldviewtokyo$B!!(B

Twitter: $B!w(Bsmokefreejpn

Twitter@criticismjpn