A train trip from Trondheim to Oslo




Dovre Railway

The Dovre Railway runs between Oslo and Trondheim through the beautiful Gudbrandsdalen valley and across
the mighty Dovrefjell mountain range. The whole trip takes about seven hours.


The entrance to the station

(L) An automatic ticket bending machine
(R) If you already purchased the train ticket, then insert the pick-up code number, after that, a printed ticket will be issued.

(L) Platform of Trondheim Stattion (R) Departure schedule panel display

(L) A conductor is checking the passenger's ticket.
(R) A train ticket ( Trodheim - Oslo )

(L)The first-class passenger car provides a coffee machine. We can also get a hot tea.
(R) A play room is provided on the train.

(L) Hjerkinn Station: It is located between Oppdaland Dombas, and at the highest point in Dovre Railway ( 1,017m )
(R) A mountain view from a train-window at around Dombas

(L) The first-class vehicle has an automatic coffee-maker. A hot tea is also available.
(R) Tour passengers from Trondheim got off at Dombas.

(L) Dombas is the place, where the Road E6 and E136 crosses. (R) Otta Station

(L) Otta Station (R) Hamar is the junction station of two railway lines, Dovre Line and Roros Line.

(L) Flytoget Airport Express Train at Oslo Airport Station
(R) An electric display of Lillestrom Station, where all express trains stop, suggests that it is near the Oslo terminal.

A long-distance express train arrived at Oslo Central Station: The distance between Trondheim and Oslo is 553 km.
Departure from Trondheim, 8:23- Arrival to Oslo 15:03

A long-distance train from Trondheim to Oslo ( Video length: 49 minutes )



---


$B!!(BRailway Travel around the World
$B!!(BAll railway trains should be completely smoke -free.


$B!!(BNorway 2008
$B!!(BNon-smoking-room ratio in hotels in Norway Oslo 2015
$B!!(BNon-smoking-room ratio in hotels in Norway Bergen 2015
$B!!(BNon-smoking-room ratio in hotels in Norway Fjord 2015
$B!!(BAll hotels are smoke-free in Norway Fjord 2016.

Norway 2015
Norway 2015 Arrival to Oslo Oslo 2015 Oslo to Bergen Bergen 2015 Bergen to Alesund
Hotels in Oslo Hotels in Bergen Hotels on the route from Oslo to Alesund
Smoking ban in Norway Departure from Norway

Norway 2016
Bergen to Stalheim Stalheim Voss Flaem Aurlandsfjellet Solvorn Sognefjell
Geiranger Andalsnes Atlantic Ocean Road Trondheim Norway's tunnel A train trip to Oslo
Oslo 2016


$B%H%m%s%O%$%`!]%*%9%m!
$B<9I.!!0e3XGn;N!!5\K\=gGl(B
$B!z(BThis Web site is link-free.
This information was provided by the Smokefree Hotel and Travel.
The photographs were taken in June, and an article was written in July 2016,
by Junhaku Miyamoto, M.D., PhD.
Information was added in June 2019.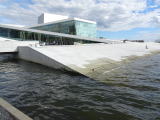 Oslo in 2016



Special Note:$B!!(B$BF|K\8lI=<((B

$B!!(BRussia unduly occupies our Northern Territories of Japan.
$B!!(BSmoke-free hotels in Japan
$B!!(B Domestic travel in Japan
$B!!(BWHO: Smoking should be banned in all public spaces.
$B!!(BWorld population: seven billion v.s. Declining birth rate in Japan
$B!!(BNobody in the earth can destroy the natural beauty of the land.
$B!!(BStop merging war criminals and war victims at Yasukuni Shrine.
$B!!(BTax saving's rental housing is mushrooming.


Copyright (C) 2006-2022 Junhaku Miyamoto, PhD. All right is reserved.
Photo correction deletion request

Junhaku Miyamoto: profile
Regional weather forecast throughout Japan
FaceBook


Smoke-free Hotel and Travel
$B
rNc!!(B $B20FbA4LL6X1l!!(B $B20Fb5J1l@_HwE15n!!E4F;

$B%l%s%?%+!<!!%l%9%H%i%s!!%P!<!!0{?)E9!!%[%F%k!!6u9A!!5J1l5,@)(B

Restaurant hotel railway rent-a-car travel airport condominium smoking ban
$B!!!!(B

Twitter@worldviewtokyo$B!!(B

Twitter: $B!w(Bsmokefreejpn

Twitter@criticismjpn