Trip to the northern land of autumn beauty in Ontario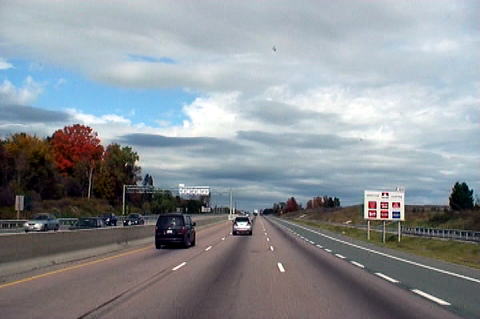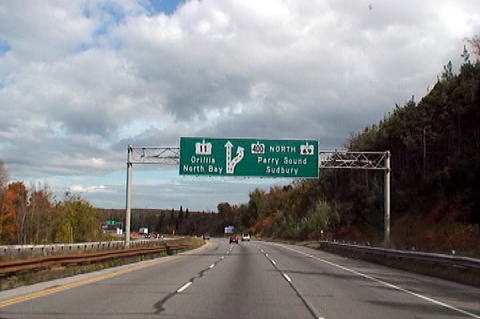 Going up to Sudbury from Toronto by the QEW 400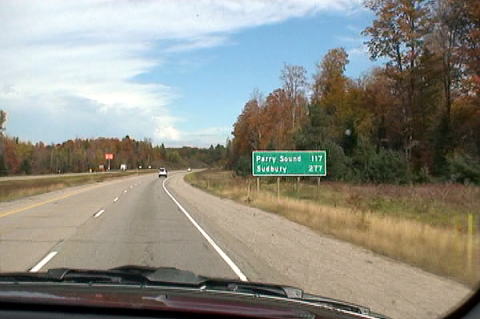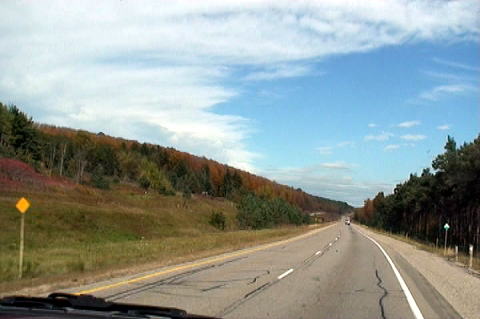 The road sign plate showed there is the 277 km-distance to Sudbury, Ontario.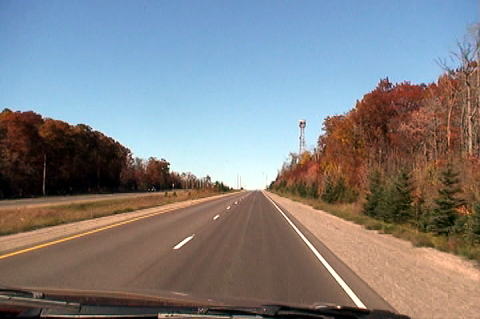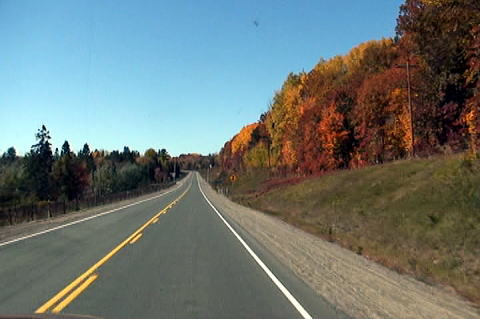 A pleasant highway drive heading to the north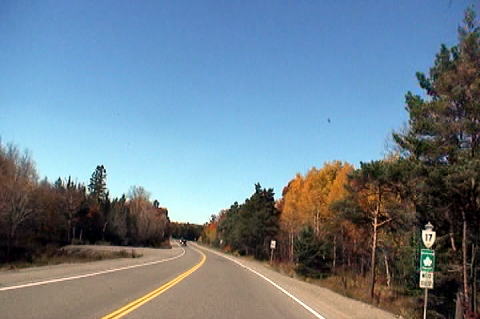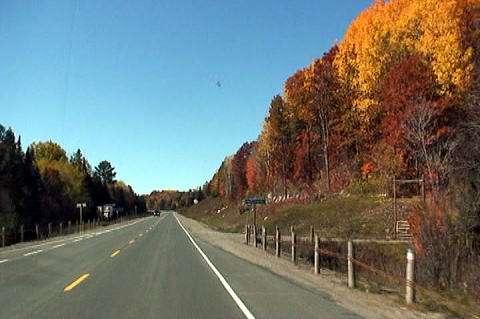 Now entering the Trans-Canada Highway, Route 17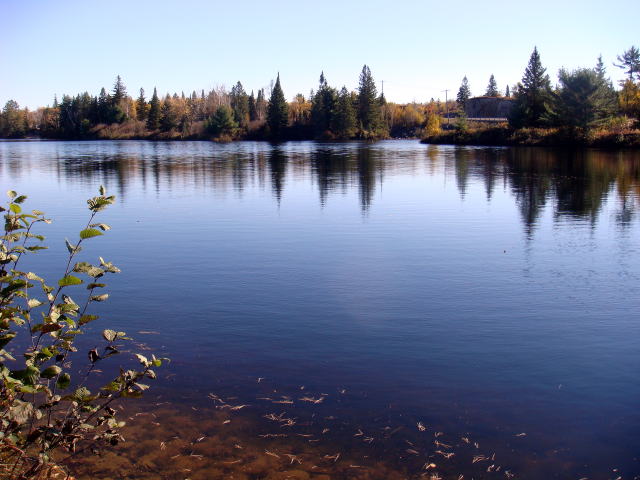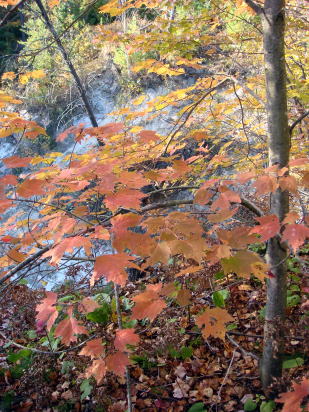 A pond with no audible sound near the Trans-Canada Highway, Route 17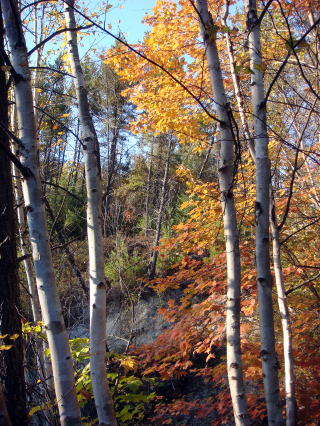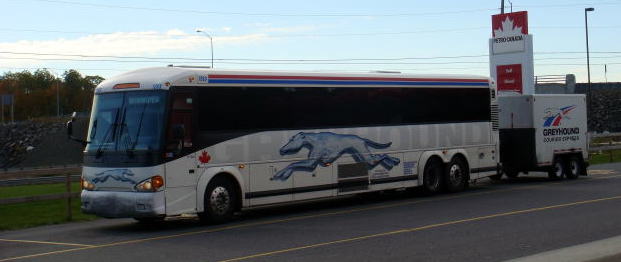 (L) Autumn leaves tinted with the color of yellow-red (R) A long-distance Grayhound bus in a brief stop for toilet and smoking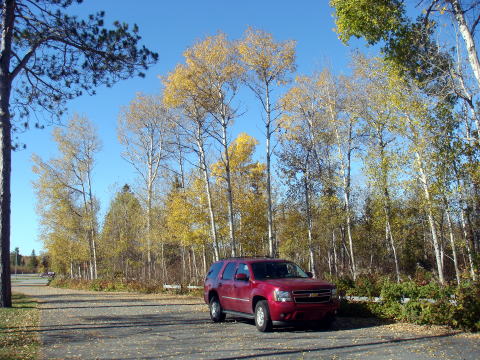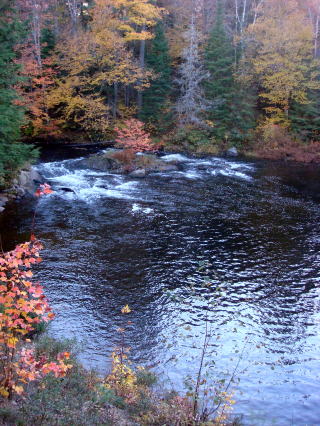 A rent-a-car at a roadside park along the Route 17, Trans-Canada Highway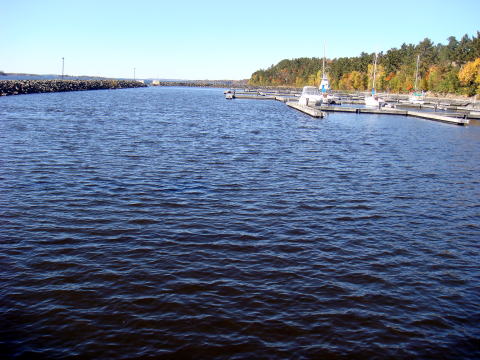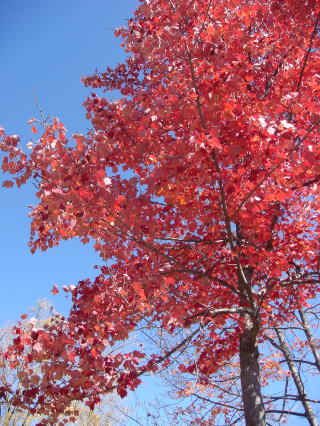 (L) North Channel of the Lake Huron (R) The leaves turned bright red in the land near Lake Huron.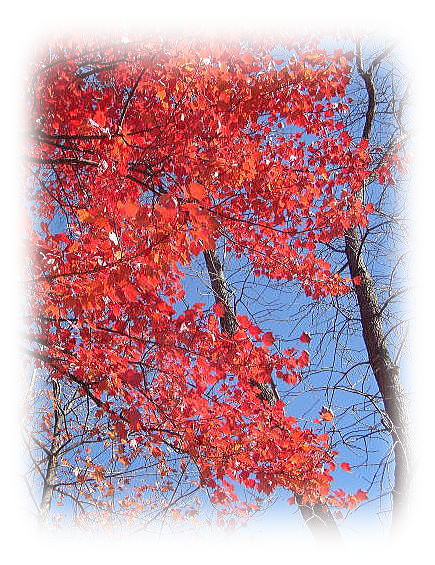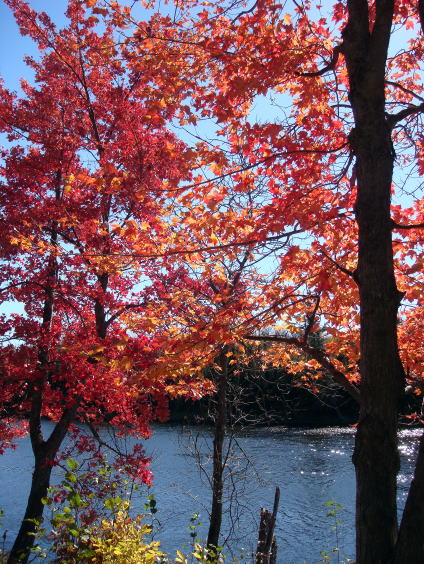 Bright red autumn leaves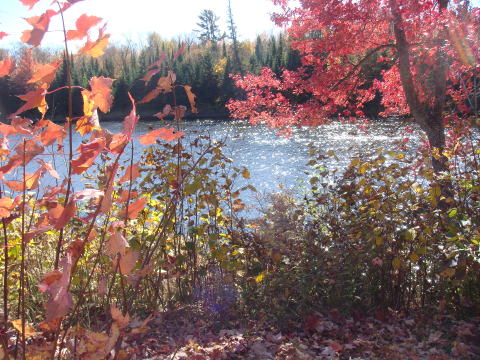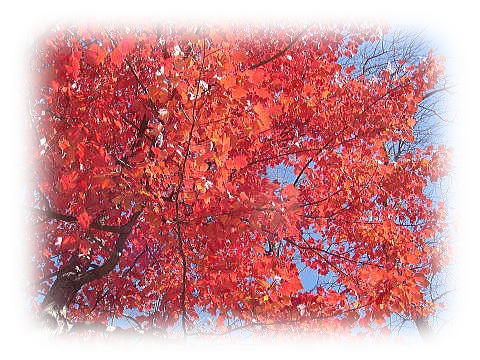 A river and red-tinted leaves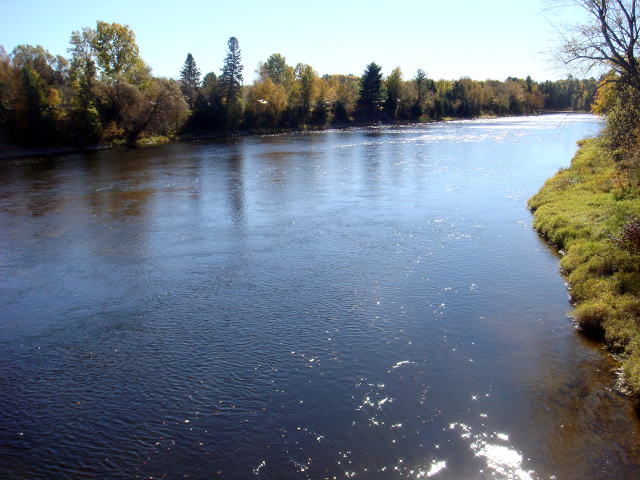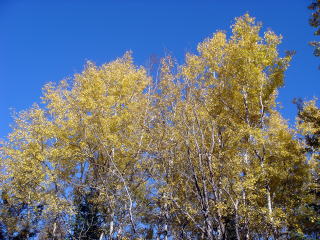 A river with a plentiful water is flowing into the North Chanel of Lake Houron.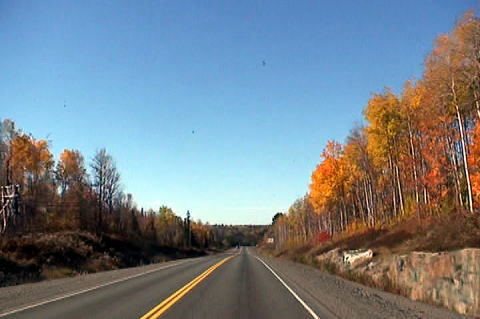 A pleasant trip with rich in red-yellow autumn leaves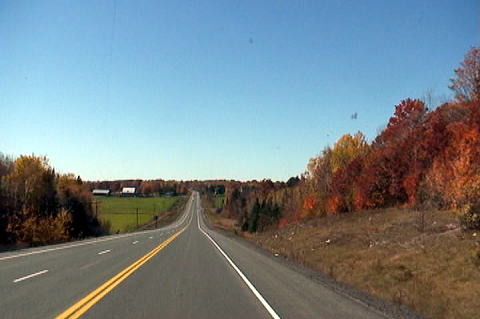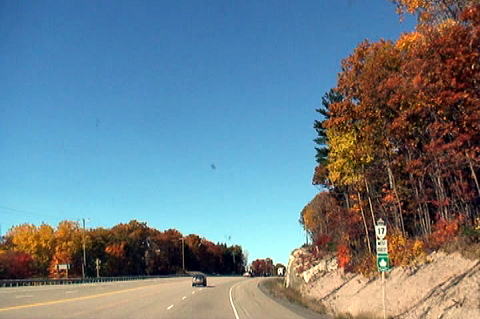 (L) Driving through a beautiful road with autumn leaves
(R) Autumn-tinted Trans-Canada Highway, Route 17, in October 2010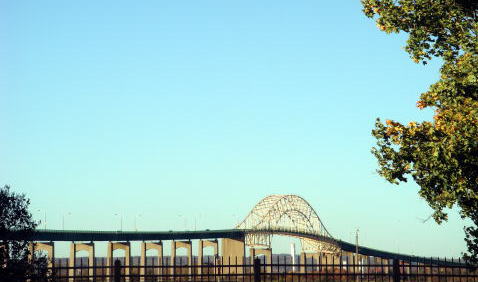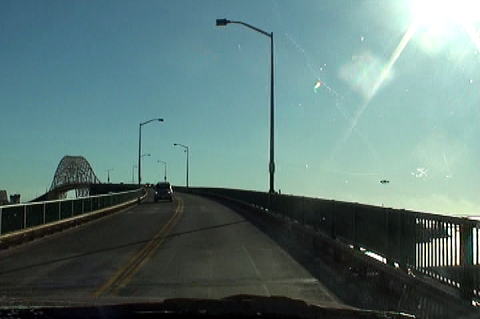 Sault Sainte Marie International Bridge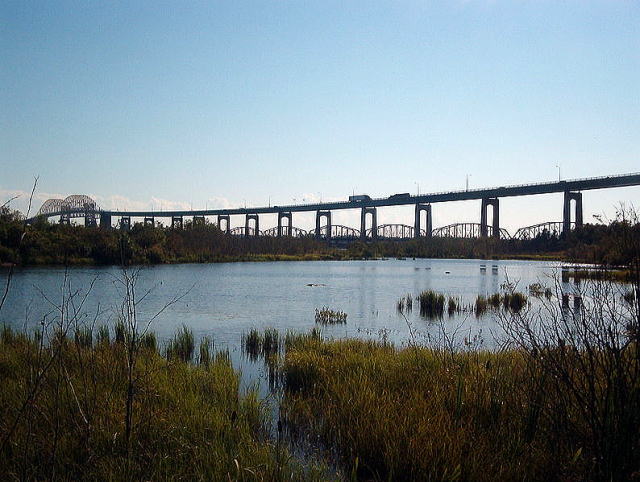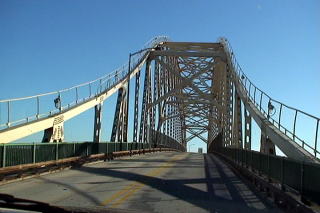 International Bridge between the twin cities of Ontario, Canada and Michigan USA (Source of the left photo: Wikipedia)



The Sault Sainte Marie International Bridge, often known just as the International Bridge, spans the St. Mary's
River between the United States and Canada, is connecting the twin cities of Sault Ste Marie, Michigan and
Sault Sainte Marie, Ontario. It serves as the northern terminus of Interstate 75. The International Bridge
began construction in 1960 and officially opened to traffic in October, 1962.

「オンタリオ」の名称は、カナダの先住民族の言葉で「美しい水」を意味する。その名の通り、オンタリオ州には湖や
川が多く、また、アメリカ合衆国とカナダにまたがる五大湖のうち、4湖までがオンタリオ州に面している。紅葉の季節は
その年により多少異なるが、9月下旬から始まり10月上旬に最盛期を迎える。

今回の旅行ではトロントからルート400を北上して、ヒューロン湖畔に沿って湖を囲むようにスー・セント・マリーの
米国国境までをドライブした。道路はよく舗装されており、道の両側の林は黄色や深紅の紅葉に彩られ、快晴の青い空に
美しく映えていた。


USA and CANADA 2007


Arrival to Boston

State of Maine to the Canadian Border

Quebec City

Autumn-tinted Quebec, Montreal

Ottawa


Vermont and New Hampshire

Boston 

Boston Railway

Boston Subway 

Amtrak Acela Express 

Manhattan1


Manhattan2

New York Railway 

New York Subway and JFK Airport

Canada/USA2010


Detroit Airport

London Hospitals

Niagara Falls

Toronto

Around Lake Houron

Upper Michigan

Lower Michigan


Smoking Ban in Ontario

Smoking Ban in Michigan

Arrival to Washington, D.C.

The U.S.capitol

Metro railway


Union Station

Museums

Socioeconomic aspect

Smoking ban in Washington, D.C.

Canada 2011


British Columbia

Alberta 

Trip to Canada 2011

Vancouver

North Vancouver

Whistler

Skytrain 


VIA train

Jasper

Icefield and Bow Summit

Emerald Lake

Lake Louise

Banff

Calgary

Edmonton


Hospitals in BC and Alberta

Tobacco control in B.C. and Alberta 2011




紅葉真っ盛りのヒューロン湖畔へ
2010年10月執筆
執筆 医学博士 宮本順伯
★This Web site is link-free.
The article was written and photographs were taken by Dr. Junhaku Miyamoto, in October 2010.